https://www.nps.gov/subjects/npscelebrates/native-american-heritage-month.htm
Native American Heritage Month
America is a vast land of many cultures dating back thousands of years to the original inhabitants of the land. The history and heritage of Native Americans, Alaska Natives, Native Hawaiians, and Island communities are part of all national parks today. Throughout the year, and especially during November during Native American Heritage Month, the National Park Service and our partners celebrate together the rich traditions, languages, and contributions of Indigenous people.

Join the conversation on social media by using #IndigenousHeritageMonth or #NativeAmericanHeritageMonth.Explore the stories in honor of Native American Heritage Month, but also find resources to learn about Indigenous history and heritage in national parks year-round.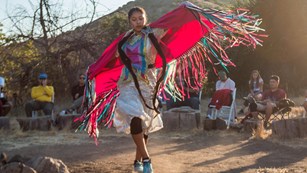 Discover stories and cultural heritage shared in national parks and communities across the country.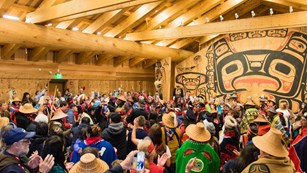 History and heritage of America's Indigenous peoples are in every county across the country. Explore some featured places.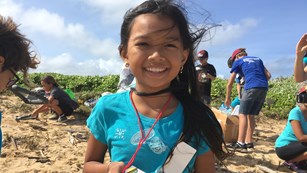 Find distance learning opportunities, lesson plans, and other educational material about history and heritage for all age groups.
The National Park Service is working with Indigenous communities to preserve native cultural heritage and celebrate tribal cultures.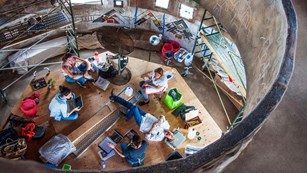 The National Park Service is collaborating with partners to support purchasing and selling artwork directly from Indigenous artists.
Trip Ideas
Parks have suggestions for self-guided activities to learn more about Indigenous peoples' history and heritage. Find a park to begin planning your visit or download the NPS App.